We Bring Value to the Lives of Those Around Us
Since its foundation in 1994, Elsaco evolved into one of the leading energy and environment-related services provider in Romania.
INTERVIEW
Foreword
Valeriu Iftime,Eng. PhD., Elsaco's President, talks about the essence of the company he leads.
We activate successfully in high technology fields and we continue to develop. The results so far prove that our more than 500 specialists of Elsaco form a strong team.
Energy efficiency is a main area of interest for our company.
Through seriousness and professionalism, Elsaco provides the reliability of a competent and responsible partner.
Our Vision
We build energy-efficient solutions, starting with the producer and all the way to the final user.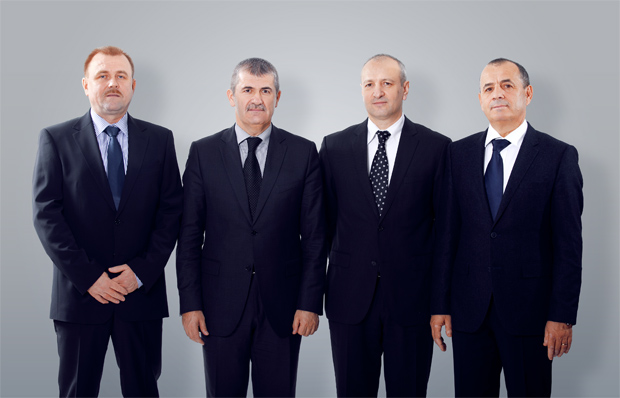 Shareholders, from left to right: Petru Parfenov – Vice President, Valeriu Iftime – President, Doru Popa – Vice President, Ovidiu Jitaru – Vice President.
General Manager – Șerban Iftime.
Deputy General Manager – Viorel Iliuță.